36" x 48" Acrylic on Canvas
the colour of the moss is electric and can be found throughout the forests on Vancouver Island, in early Spring.
This was the view we encountered as we rounded the bend on the Ripple Rock trail. It's one of the best hiking trails in the area and takes you up to the cliff overlooking the Seymour Narrows.
36" x 48" Acrylic on Canvas
One thing about the forests of Vancouver Island that convey its continual evolution, is the presence of Nursery Trees. The stumps of ancient fir and cedars that become the hosts and protectors of new growth. The image is a reminder that there are centuries of the past and infinite potential for the future surrounding us.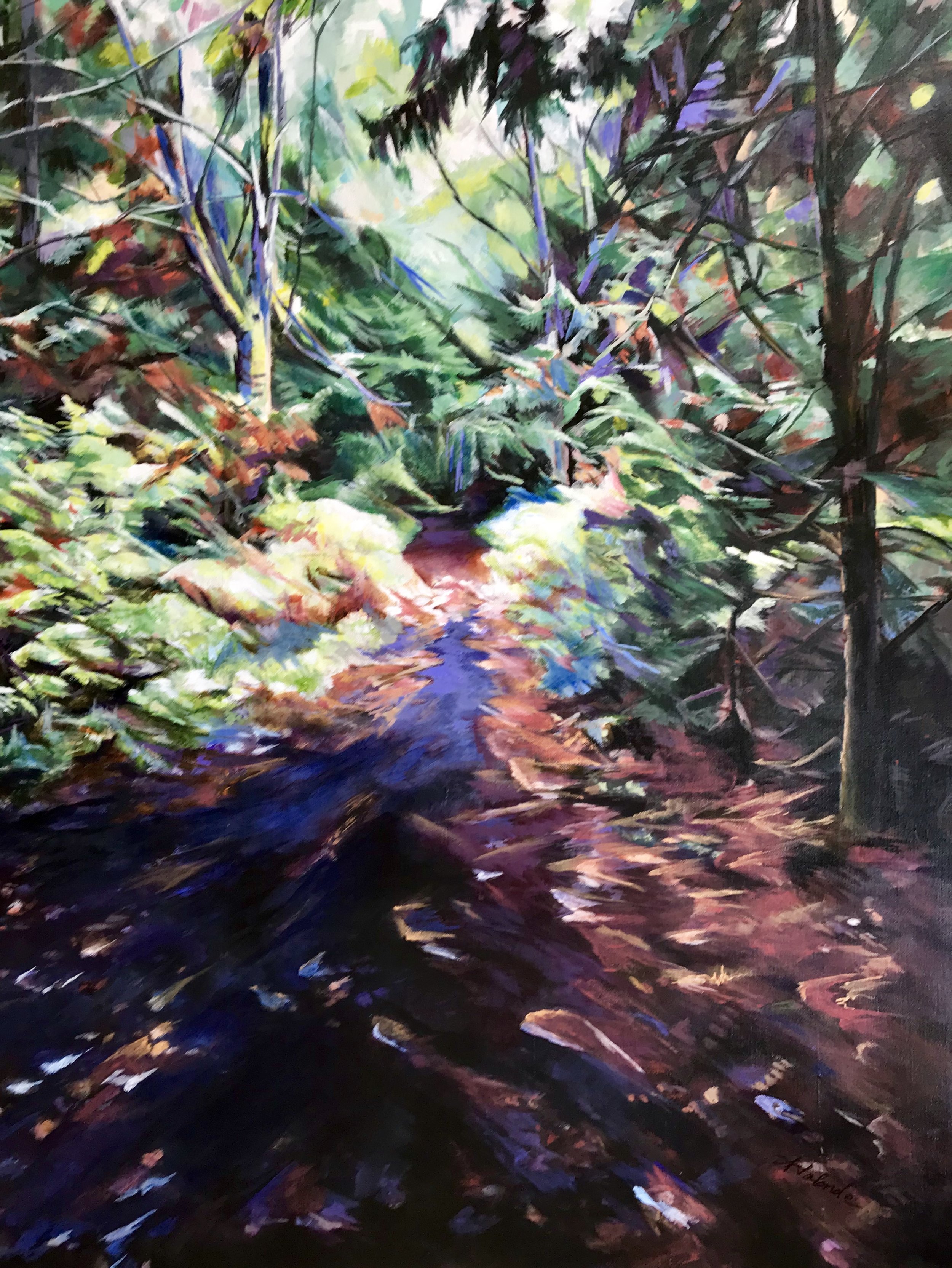 36" x 48"
The inspiration for this painting was the trail created by Doug Saunders many years ago adjacent to the Kingfisher Resort. The colours of Fall, just after a rain, gave added meaning to the name "Wacky". The little sayings and sculptural additions add to the experience of hiking through it.